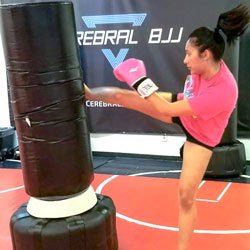 You deserve the right to control your own space! Unfortunately, rights are often trampled when a victim doesn't have the tools or strength to ENFORCE THEIR RIGHTS to Self Defense!
Austin is one of the fastest Growing cities in our country and along with all of that positive growth comes an uptick in an already troubling environment of random-and more commonly not so random assaults on women. This is all the reason you should need to take a Women's Self Defense Class!
I have a beautiful 2 year old daughter, a loving mother, and a wonderful girlfriend who all deserve the ability and confidence that they have a practical, reality based gameplan to protect themselves and get to safety should they ever need it!
My name is Mikal Abdullah. I'm a combat veteran, former bodyguard, professional fighter, and international BJJ champion. It is MY MISSION to EMPOWER as many people as I can with some SUPER SIMPLE leverage based tricks and tactics that I have used to defeat men TWICE MY SIZE in competition and in the streets! But its not just a bunch of movements and tricks! Members will all walk out with their very own SELF-DEFENSE GAMEPLAN as they progress in our Women's Self Defense program!
You Deserve Confidence and Confidence comes from evidence! Let us help you build your evidence and your confidence in our next class! Just fill out the short form on the top right of this page and we will set up a no pressure private session to talk and show you the steps you need to protect yourself!